Major Remodeling: Home Renovation and Additions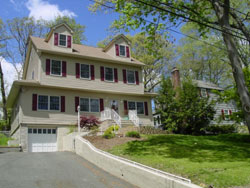 New Building/New Home Construction
Whether you are building a new home on an empty lot, tearing down an existing home in order to build a new one, or building a brand new garage, we will get it done for you. Working from plans that your architect designed, we will work with you on all phases of the construction. We deliver on our promise of customer satisfaction for every customer before, during and after your new building/home is built.
Whole House Renovations
We specialize in transforming existing homes into beautiful new living spaces. Whether your home needs new dormers or a transformed attic, a complete exterior renovation, an entirely new floor plan, energy-efficient systems, and/or redesigned living areas, we handle it all. We will renovate your living space to your style, specifications and budget.
Room Additions
Adding a new room to your house not only increases your available living space, but also your investment value. Whether it's a new bedroom, den, living room/great room, or garage, our team works closely with you to build the new space you desire.
Our Additional Services: